Studio Job is a grounding breaking art and design studio
Studio Job was founded in 1998 by artist Job Smeets combining traditional and
modern techniques to produce once-in-a-lifetime objects for an international audience
of collectors, producers and galleries.

A floating work of art
The new Firmship 42 is a classic boat with a modern look. Centuries-old nautical traditions have been renewed by Studio Job with artistic design – without sacrificing functional comfort. Firmship is more than a sturdy boat, it is a floating work of art.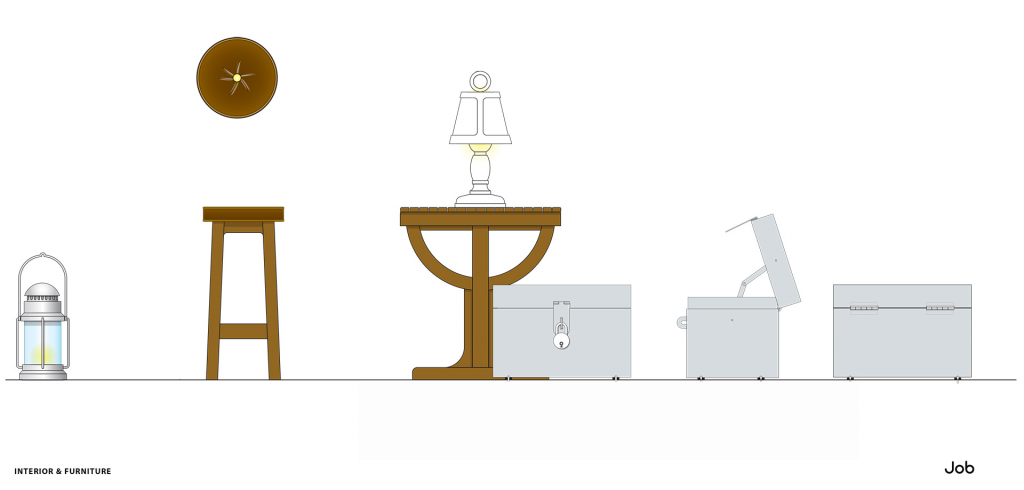 A nautical archetype
The craftsmanship with which the boat is finished enhances its timeless appeal. The wood in the cabin has been finished in such a way that the grain of the individual planks runs into each other. The seats are seamlessly stitched in a fabric specially designed for Firmship and the wooden table is inlaid with a Corian top – in grey of course. Even the steering stool was custom-made for Firmship.
What began about 23 years ago as Studio Job has grown into a producing studio with regular artists/makers and a network of producers. Studio Job has achieved impressive International fame. Their art objects are shown by the best and most prestigious art galleries in the world.
For the Firmship, Smeets also worked with carefully selected boat builders who understood the artistic approach of his work.
But Smeets still forms Studio Job that conceives, plans and implements everything. Vissers:
"You rarely see a boat made with so much love and attention these days."



Grey: the new bronze
Studio Job likes to make fun of things as they are. We don't just want to design a boat, we want to tell a story", explains Smeets. Hence the grey. Because grey is also synonymous with old and wise, distinguished too. In a word: timeless. "The Firmship is the archetype of the cabin boat. This boat is not only functional, it also looks functional. People should still admire it fifty years from now."